Posted On: Jan 9, 2018 In: In the Spotlight
There is an enduring misconception that librarians spend their workdays reading the books in the collection (and then their nights fussing cat hair off of cardigans – which is accurate).  As a book selector, my job might come closest in terms of reading at work.
I spend a healthy amount of time each day going through book reviews, and in doing so, I see plenty of titles with positive reviews and starred ratings – but often, with no star author attached, those titles will go unnoticed by the general reading public.
Below is a list of critical darlings being released in January that you may never hear about.  Since the list of possible contenders was too long for a single post, I've winnowed it down to a theme of darkness to match winter's long nights – and to dispel any residual holiday cheer.  Enjoy!
The Wolves of Winter by Tyrell Johnson – A debut novel, this nuclear-winter dystopian follows a young woman as she braves the harsh Canadian Yukon.
"…full of action, suspense, and plot twists…" Publishers Weekly
"…blending visceral thrills with existential reflections…" Kirkus
The King of Bones and Ashes by JD Horn – Set in a New Orleans where magic is waning and witches are going to extremes to retain power. First in a planned series.
"…rich characterizations and setting, sparkling magic, and creepy villains…" Publishers Weekly
"Palpable descriptions of magic both enchant and disturb…" Booklist
The Other Side of Everything by Lauren Doyle Owens – A debut literary thriller wherein a serial killer targets a neighborhood of retirees in Florida
"…a flawlessly constructed story…"  Booklist
"…tense, rich debut…"  Publishers Weekly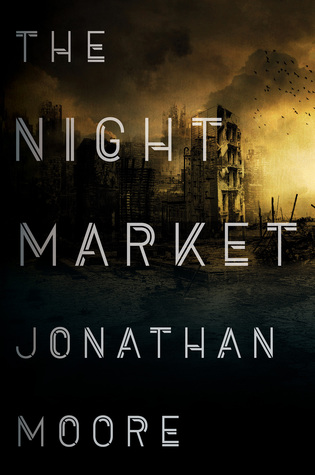 The Night Market by Jonathan Moore – A dystopian noir set in the near-future, this title follows a detective in an inundated San Francisco where the rain never stops.
"…feels like Blade Runner as if it were written by Charles De Lint or Neil Gaiman."  Publishers Weekly
"…sharp and scary…" Kirkus
The Job of the Wasp by Colin Winnette – A coming-of-age tale meets ghost story, set at a school for orphaned boys.
"…deeply haunting…" Library Journal
"…profoundly unsettling…" Kirkus
Anatomy of a Scandal by Sarah Vaughan – Debut literary fiction about sexual crime within the ranks of the British elite.
"…savvy, propulsive courtroom drama."  Kirkus
"…engrossing, twist-filled tale."  Publishers Weekly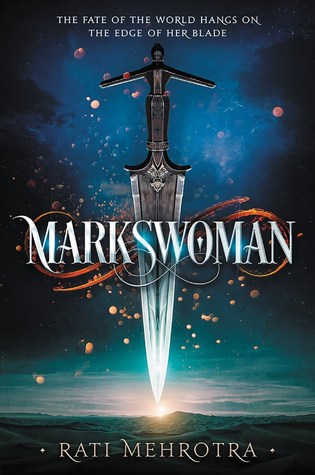 Markswoman by Rati Mehrotra – Sci-Fi Fantasy following a young warrior as she sets off to avenge her family in a postapocalyptic Asia.
"Well-developed characters and intriguing worldbuilding…" Library Journal
"…page-turning debut…"  Booklist
In Every Moment We are Still Alive by Tom Malmquist – An autobiographical debut novel imported from Sweden, this literary fiction follows a man whose pregnant girlfriend is rushed to the hospital with acute Leukemia.
"By turns raw, unsettled, and touching…" Kirkus
"…raw meditation on earth-shattering personal loss." Publishers Weekly
Peach by Emma Glass – Debut literary fiction about a young woman coping with sexual assault.
"Gorgeously written…" Library Journal
"Glass's remarkable prose stretches the boundaries of storytelling…"  Publisher's Weekly
The Beauty by Aliya Whiteley – Sci-Fi Horror novel set in a world where all women have died from a mysterious illness and from their graves come sentient mushrooms.
"Teeming with the spirit of feminist speculative trailblazers…" Kirkus
"…elegantly written…"  Booklist
"Weird.  Good!"  Ransom Jabara (I read this one)
-Ransom Jabara is a Collection Development Librarian at Lawrence Public Library.